For your payments you can use two options: Bank Transfer or PayPal
Bank Transfer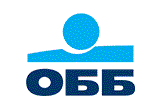 The preferred way if you are going to pay in Bulgarian levs (BGN).
Account holder: Marmoto Ltd (МАРМОТО ЕООД)
Bank: Raiffeisen Bank
BIC Code: RZBBBGSF
Account number: BG79RZBB91551005975562
Account currency: BGN
The prices in the the site are announced in EUR and the bank account currency is BGN (Bulgarian levs). When making the bank transfers use rate 1 EUR = 1.96 BGN.
PayPal

For payments in Euro you can use PayPal. A fee applies.
Payment Procedure
The procedure for payment of the trip is as follows:
– if you are using an early booking or super early booking offer you will need to submit a first payment (sum announced for every trip separately) in a 7-days period after making the booking, but not later than the deadline of the respective booking period.
– rest of the payment is done until the deadline for the second payment (announced separately for every trip)
When making your payments (via both Bank Transfer or PayPal) you need to explicitly specify the number of your booking order and the name of the ski resort in the payment details section.